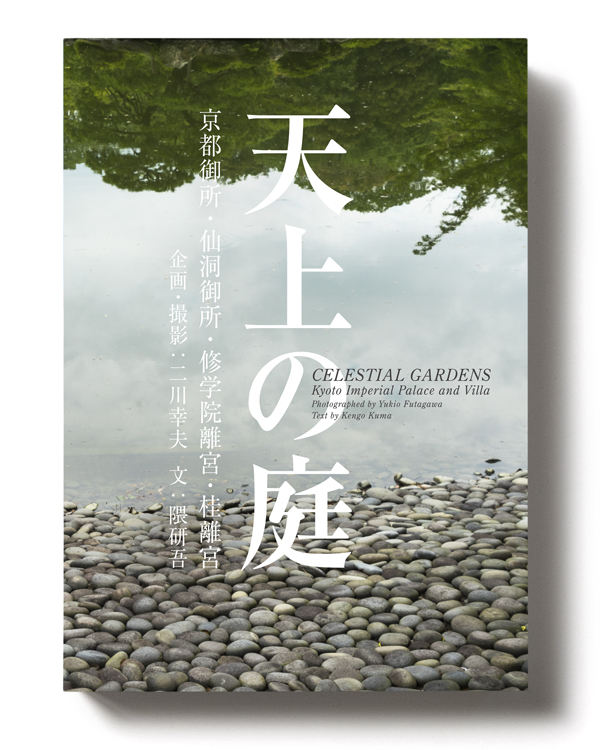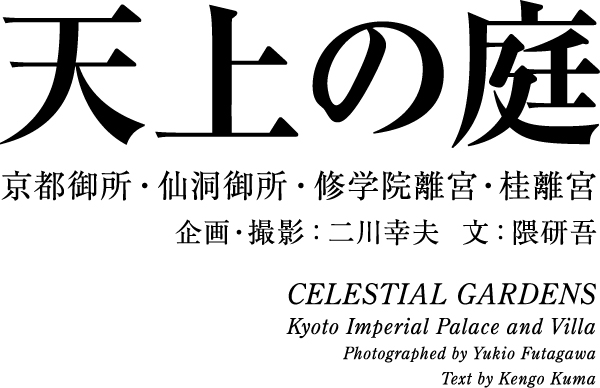 Futagawa kept his eyes on what lies beyond such small thing as architecture.
\Kengo Kuma (Essay gThe Era of the Gardenh)


A.D.A. EDITA Tokyo will be publishing CELESTIAL GARDENS, Yukio Futagawafs latest collection of photographs, at the end of February 2017 with a foreword by architect and professor at Tokyo University Kengo Kuma. Photographer and publishing house representative, Yukio Futagawa made his debut with MINKA photographing the Japanese landscape and villages and traditional houses across the country that were already on the brink of extinction in the 1950s, which won him overseas acclaim. Since then his activities expanded to the world; he is known for being among the best in the world at seizing and expressing the beauty and riches of contemporary architecture that he came to publish as the GA (Global Architecture) series. At the turn of the 21st century Futagawa called on his years of experience and new technologies to resume his attempt at capturing the root of architectural art, which is, according to Futagawa, the undoubted spatial essence that has been inherited to the Japanese contemporary architecture.
Authorized shootings of Shugakuin and Katsura Imperial Villas and Sento and Kyoto Imperial Palaces in their seasons as well as on a rare occasion under the moon were made possible by a full cooperation from the Imperial Household Agency: the collection is exclusively composed of photographs of Imperial architectures and gardens. Presented here is a vision that is decidedly different from any other existing photos of these gardens. What you will find is the beauty of spaces elike no one has ever seenf through the eyes of a master who has witnessed everything around the globe for 60 years.

DELUXE EDITION
Hardcover
280 pages
257*364 mm
ISBN978-4-87140-496-9 C1072
English and Japanese texts
28/February/2017

USD265.00
EUR245.00






Including Shipping Cost


by Economic Air



| | | |
| --- | --- | --- |
| | | Essay |
| | | |
| | | |
| | | |
| | | The Era of the Garden by Kengo Kuma |
| | | |
| --- | --- | --- |
| | | Collection |
| | | |
| | | |
| | | |
| | | Shugakuin Imperial Villa |
| | | |
| | | |
| | | Katsura Imperial Villa |
| | | |
| | | |
| | | Sento Imperial Palace |
| | | |
| | | |
| | | Kyoto Imperial Palace |
| | | |
| | | |
| | | |
| --- | --- | --- |
| | | Afterword |
| | | |
| | | |
| | | |
| | | by Yoshio Futagawa |
Shugakuin Imperial Villa
Nishihama Shore, spring
Katsura Imperial Villa
Amanohashidate. Stone bridge connecting the islet
Sento Imperial Palace
Momijiyama, autumn
Kyoto Imperial Palace
View of Shishinden from Jomeimon Gate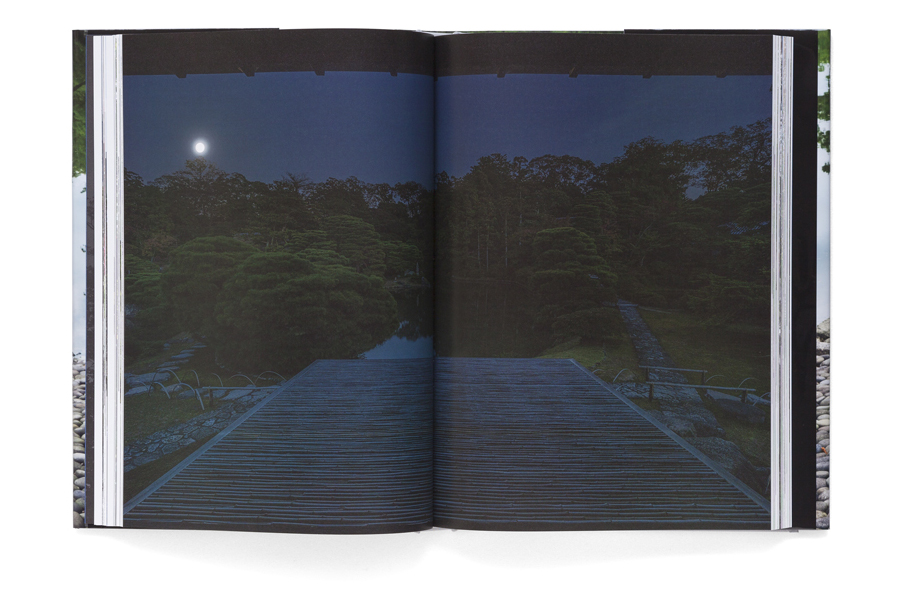 Katsura Imperial Villa
Harvest moon from Tsukimi-dai (Moon-viewing deck) as viewed
by the Retired Emperor Go-mizuno-o centuries ago.
A rare, magical shot courtesy of the Imperial Household Agency.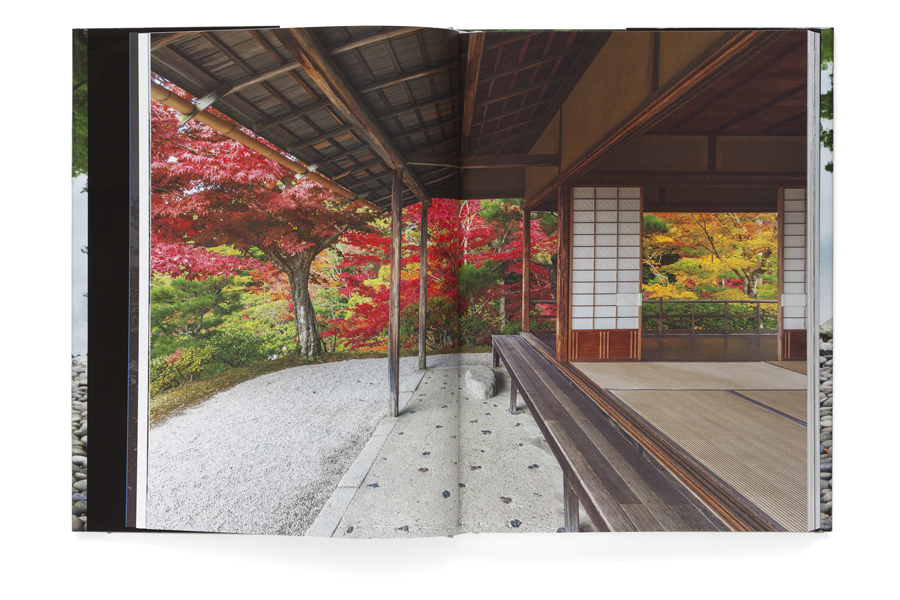 Shugakuin Imperial Villa
Rin-un-tei (Pavilion near the clouds) offers a distant view of
the spectacular garden and surrounding mountains beyond tall, trimmed hedge.
Captured here is a sense of unity with the environment
which is normally hidden behind several sliding doors for protection.


Yukio Futagawa
Born in Osaka, Japan in 1932, Yukio Futagawa studied architecture in the Miyakojima Technical Senior High School and went on to major in Art History at the the Faculty of Letters, Arts and Sciences in Waseda University, graduating in 1956. He published the 10-volume Minka—Traditional Japanese Houses which won him the Manichi Publishing Company's Cultural Award in 1959.
In 1970, he established his own architectural publishing house: A.D.A. EDITA Tokyo Col, Ltd.. It continues to this day to publish a large variety of architectural publications such as the magazines GA DOCUMENT, GA HOUSES and GA JAPAN. Especially focusing on modern architecture from all around the world, their list includes the GA (Global Architecture) series (77 volumes) and Frank Lloyd Wright's monographs (12 volumes). He passed away in 2013.
Yukio Futagawa received numerous honors for his work, from the AIA in 1975; the Japanese Ministry of Education in 1984; and the International Union of Architects (UIA) among others. He is a recipient of the Japanese Government's Purple Ribbon Medal (1997) and the Order of the Sacred Treasure's Gold Rays with Rosette (2005).

Kengo Kuma
Born in Kanagawa, Japan in 1954, Kengo Kuma earned his Masterfs degree at the University of Tokyo in 1979. After studying at Columbia University as a Visiting Scholar, he established his own firm Kengo Kuma & Associates in 1990.
In 2009 he became a Professor at the Graduate School of Architecture in the University of Tokyo. His major body of works include Water/Glass (1995, winner of AIA Benedictus Award); Stage in Forest, Toyoma Center for Performing Arts (won the Architectural Institute of Japanfs 1997 Annual Award); Bato-machi Hiroshige Museum (winner of the 2001 Murano Prize); Nezu Museum (2009, winner of Mainichi Art Award); Asakusa Culture and Tourism Center (2012); and Nagoya City Hall Aore (2012). Outside Japan, Besancon Music Center (2012) and China Academy of Artsf Folk Art Museum (2015) have been completed.
Kuma is also a prolific writer and his books have been translated into English, Chinese and Korean. His latest title is Natural Architecture/Small Architecture, published from Architectural Association in 2016.

Yoshio Futagawa
Born in Tokyo, Japan in 1962, he graduated from the Department of Mechanical Engineering at Waseda University in 1985 and received his Master's degree at the Graduate School of Architecture in Princeton University. He joined A.D.A. EDITA Tokyo Col, Ltd. in 1989.
As editor, photographer and critic he collaborated with Yukio Futagawa in many architectural books and magazines. He is currently the representative of A.D.A. EDITA Tokyo Co., Ltd. and the chief editor of GA series.
detail of cased cloth binding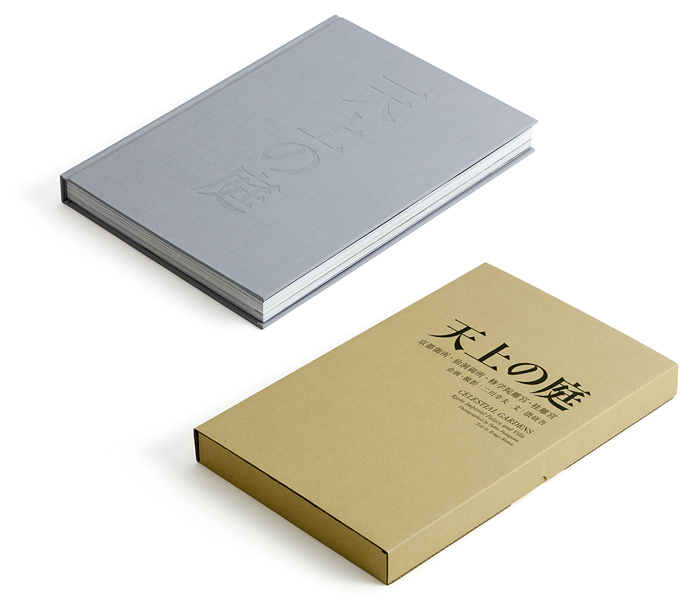 above: cloth hardcover
below: comes in cardboard sleeve