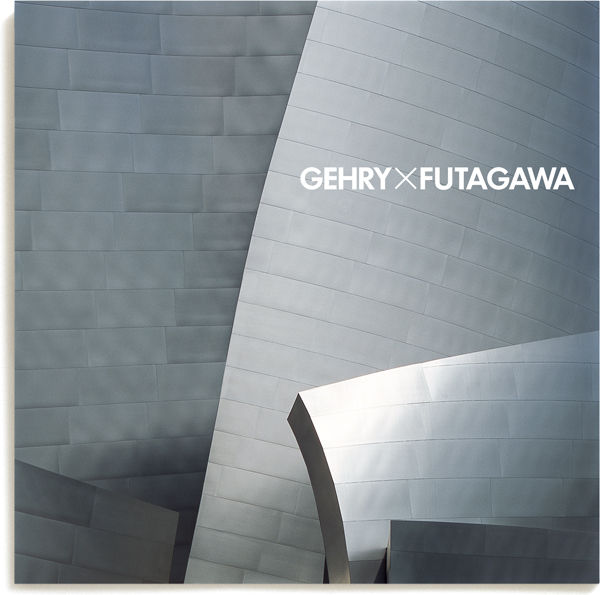 The world's maestro of architecture Frank O. Gehry and the editor/photographer Yukio Futagawa have deepened the friendship over 40 years. Futagawa visited almost all works by Gehry and has photographed by his end. On the projects which he believes it deserves, he went again and again to the site under construction and in each season after its completion, it has become a huge amount of archive.

In this book, a selection of representative works from the archive are shown in large-format prints.

Please enjoy the highlight of Gehry Architecture focused by Futagawa's eye.

















REGULAR EDITION
120 total pages
ISBN978-4-87140-494-5 C1052
25/September/2015

USD55.00
EUR44.00


LIMITED DELUXE EDITION
120 total pages
ISBN978-4-87140-495-2 C1052
September/2015

USD90.00
EUR68.00






Including Shipping Cost


by Economic Air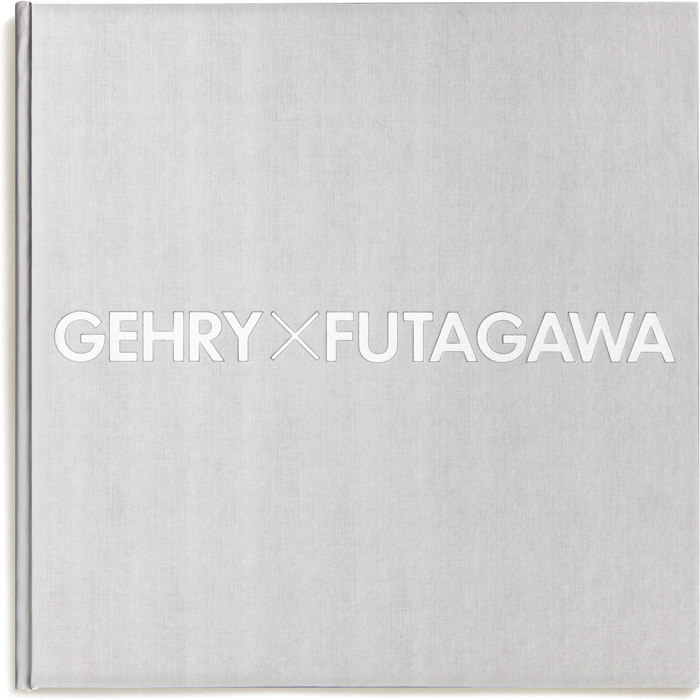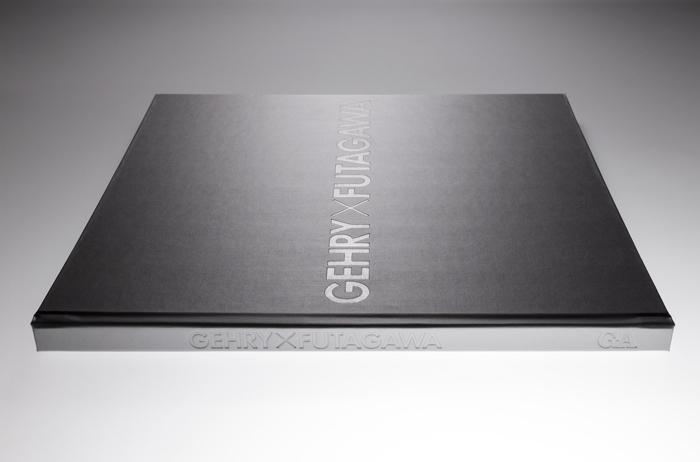 LIMITED DELUXE EDITION is bound in silver cloth hardcover.

                       order >>>
LIMITED DELUXE EDITION
120 total pages
ISBN978-4-87140-494-5 C1052
25/September/2015

USD90.00
EUR68.00




Including Shipping Cost


by Economic Air



Frank O. Gehry

Yukio Futagawa
Born in Toronto, Canada in 1929. Raised in Toronto and moved with his family to Los Angeles in 1947. Received Bachelor of Architecture degree from the University of Southern California in 1954, and studied City Planning at the Harvard University Graduate School of Design.
Established private practice in Los Angeles in 1962, after working with architects, Victor Gruen and Pereira & Luckman in Los Angeles and with André Remondet in Paris, France. Now, President of Gehry Partners, LLP, Los Angeles, U.S.A.
Received the Pritzker Architecture Prize in 1989, the Praemium Imperiale Award in 1992, the National Medal of Arts, the Friedrich Kiesler Prize in 1998, the American Institute of Architects Gold Medal in 1999, and the Royal Institute of British Architects Gold Medal in 2000, the Golden Lion Lifetime Achievement Award at the Venice Biennale in 2008 and le Commandeur de l'Ordre National de la Legion d'Honneur in 2014.
Born in Osaka, Japan in 1932. Graduated from architecture course at the Miyakojima Technical Senior High School, majored in History of Art at Faculty of Letters, Arts and Sciences, the Waseda University and graduated in 1956. Published 10-volume of "Minka—Traditional Japanese Houses" which won the Cultural Award from the Mainich Publishing Company in 1959.
In 1970, established the architectural publisher, A.D.A. EDITA Tokyo Co., Ltd.. From it now on, it continues to publish a large variety of architectural publications, such as GA DOCUMENT, GA HOUSES and GA JAPAN, especially focusing on modern architecture from all around the world including "GA (Global Architecture)" series (77-volume), "the monograph of the works of Frank Lloyd Wright" (12-volume). Died in 2013.
Won numerous honors for his work, the AIA in 1975, the Japanese Ministry of Education in 1984, the International Union of Architects (UIA) in 1985 and all. Received Japanese Government, a Purple Ribbon Medal in 1997, the Order of the Sacred Treasure, Gold Rays with Rosette in 2005.
Vitra International Furniture Design Museum
Weil am Rhein, Germany
1987-89
University of Minnesota Art Building and Teaching Museum
Minneapolis, Minnesota, U.S.A.
1990-93
Winton Guest House
Wayzata, Minnesota, U.S.A.
1983-87
New World Symphony
Miami Beach, Florida, U.S.A.
2003-11
Chiat/day Main Street
Venice, California, U.S.A.
1985-91
Walt Disney Concert Hall
Los Angeles, California, U.S.A.
1989-2003
California Aerospace Museum and Theater
Los Angeles, California, U.S.A.
1982-84
Gehry Residence
Santa Monica, California, U.S.A.
1977-78, 1991-94
University of Toledo
Art Building
Toledo, Ohio, U.S.A.
1990-92
Hotel at Marques de Riscal
El Ciego, Spain
1998-2006
Vila OlImpica
Barcelona, Spain
1989-92
Ray and Maria Stata Center for Computer, Information and Intelligence Sciences,
Massachusetts Institute of Technology
Cambridge, Massachusetts, U.S.A.
1998-2004
Experience Music Project
Seattle, Washington, U.S.A.
1995-2000
Loyola Law school, Loyola Marymount University
1998-Los Angeles, California, U.S.A.
1978-91
Iowa Advanced Technology
Laboratories Building
Iowa City, Iowa, U.S.A.
1987-92
Novartis Campus Gehry Building
Basel, Switzerland
2003-09
Herman Miller, Inc., western region manufacturing & Distribution facility

Rocklin, California, U.S.A.
1987-89
American Center
Paris, France
1988-94
Guggenheim Abu Dhabi
Abu Dhabi, United Arab Emirates
2006-
Guggenheim Bilbao Museum
Bilbao, Spain
1991-97
| | |
| --- | --- |
| | <<< more information |
<<< more information
GA JAPAN 136
Residential Masterpieces 18
Winton Guest House
Schnabel Residence
Residential Masterpieces 20
Gehry Residence
3-12-14, Sendagaya, Shibuya-ku, Tokyo 151-0051 Japan
030-3403-1581|info@ga-ada.co.jp|http://http://www.ga-ada.co.jp